Champagne Gummy Bear Necklace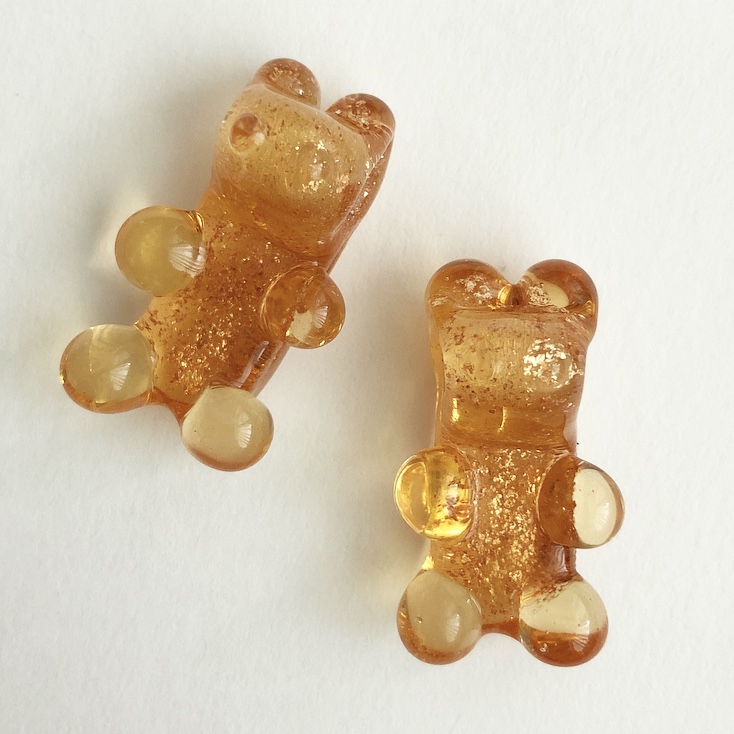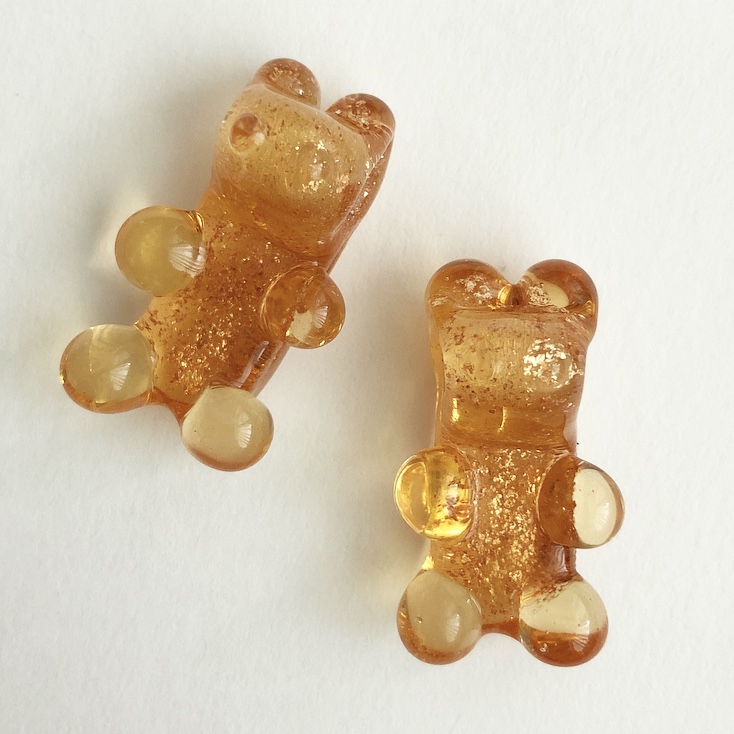 Champagne Gummy Bear Necklace
These extra special glass gummy bears are all individually hand-sculpted out of hot glass with a little extra sparkle. These are limited edition pieces that are a little bigger than the regular gummy bear necklaces.
Pendants come on your choice of 16", 18" or 20" sterling silver box chains.
These are currently pre-order and will finished and shipped early August.